Music, Meet Art
Tunr is a visual music player for iOS devices that offers you ad-free access to your favorite audio providers, along with mesmerizing and upgradable visuals. Take a peek!
---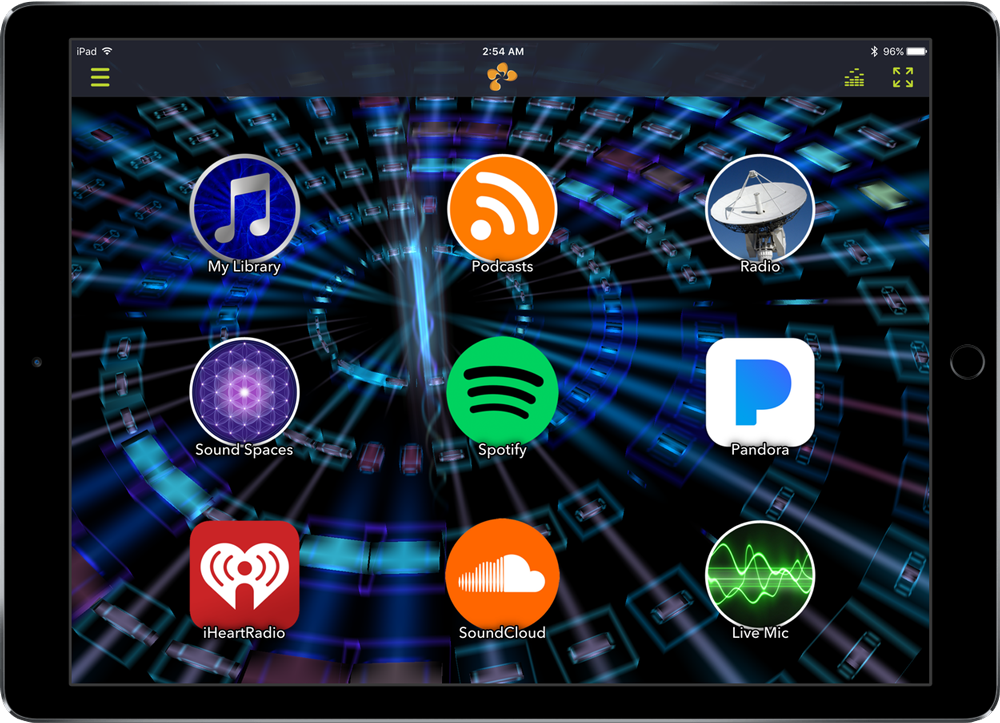 ---
---
Visual Poetry
---
TUNR couples Apple's core technology with our visual and audio engines to deliver a mesmerizing new dimension to your audio experience.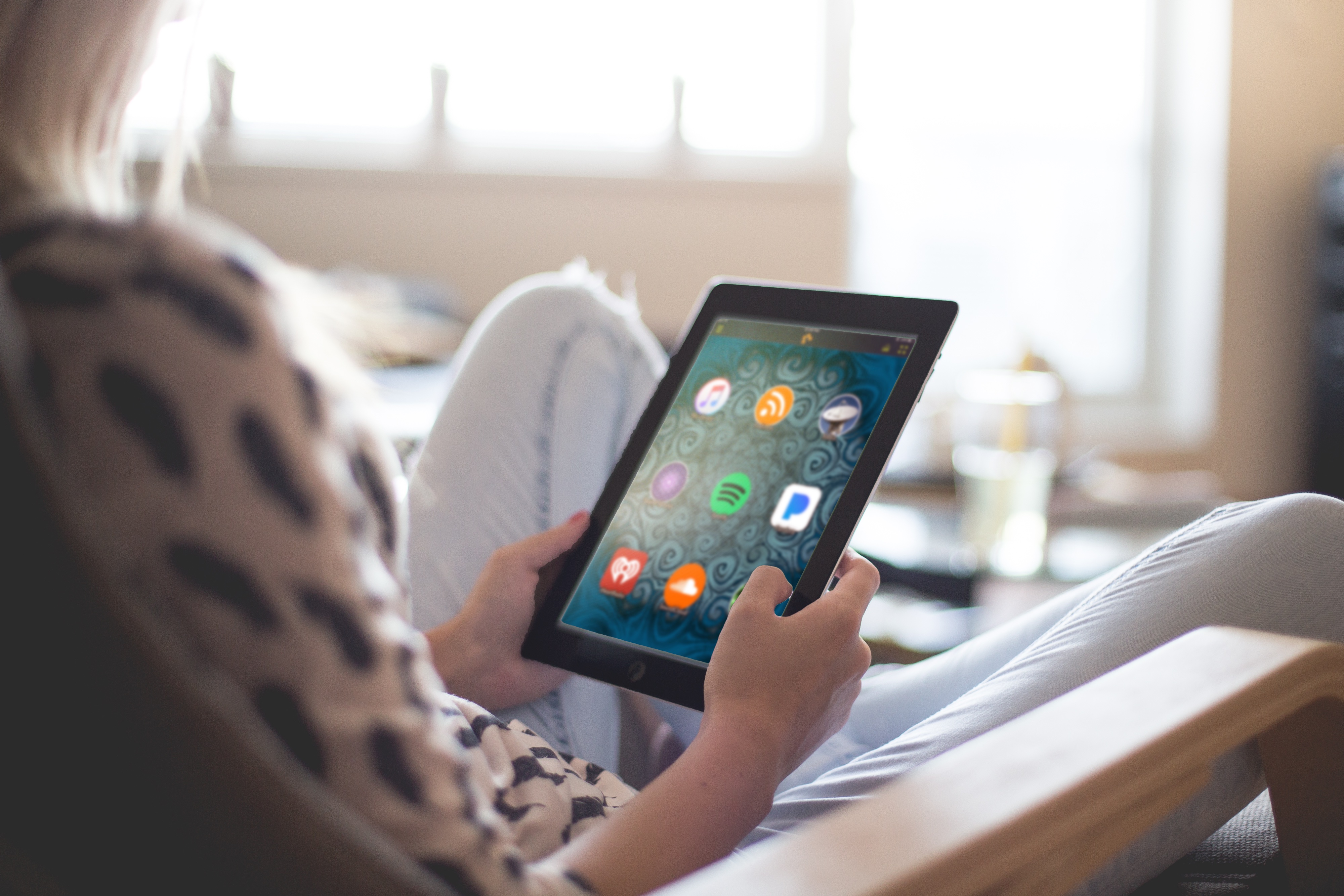 Your

visual music player!
---
Streams Without Dams
Did we mention that TUNR streams your music with out getting in the way? It's just you, and your entire music catalog all in one compelling interface.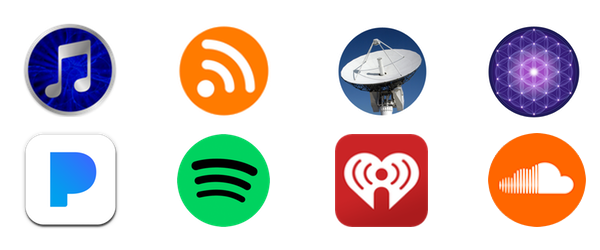 ---
In Tune With You
Tunr features customizable streams, podcasts, internet radio, along with access to your personal music collection. Never lose your groove!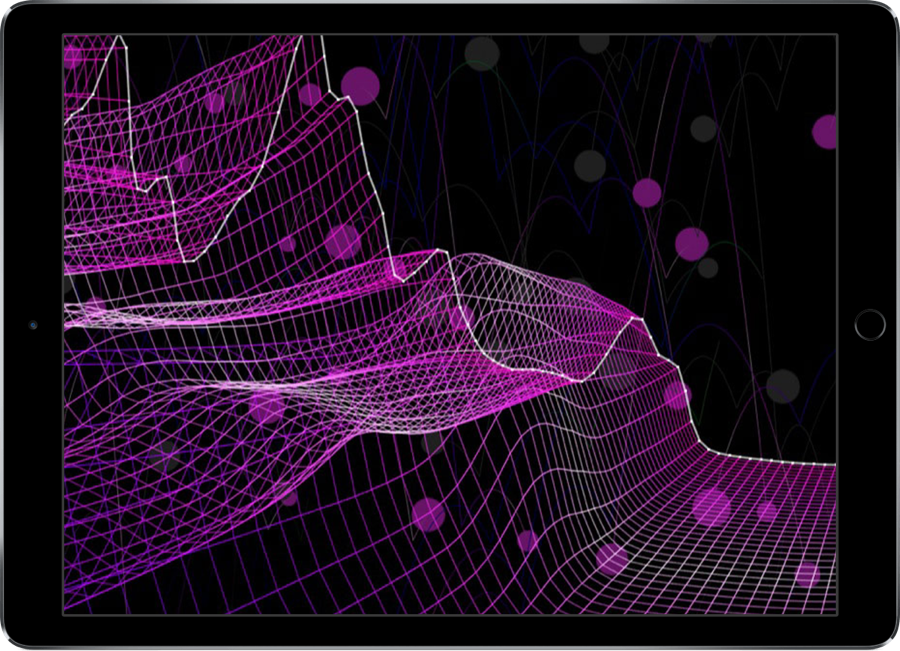 Visual Poetry
---
---
Connector.

The Player

Tunr has a high performance audio engine that is custom crafted for robust and reliable performance across different music services.

Connector.

The Platform

Access your device music library and streaming content on demand, with providers such as Pandora, Spotify, SoundClound, and iHeartRadio!

Connector.

Upgradable Visuals

Get the full visual experience! Each Scene is a unique artistic expression that weaves together art, math and stunning audio reactive visuals.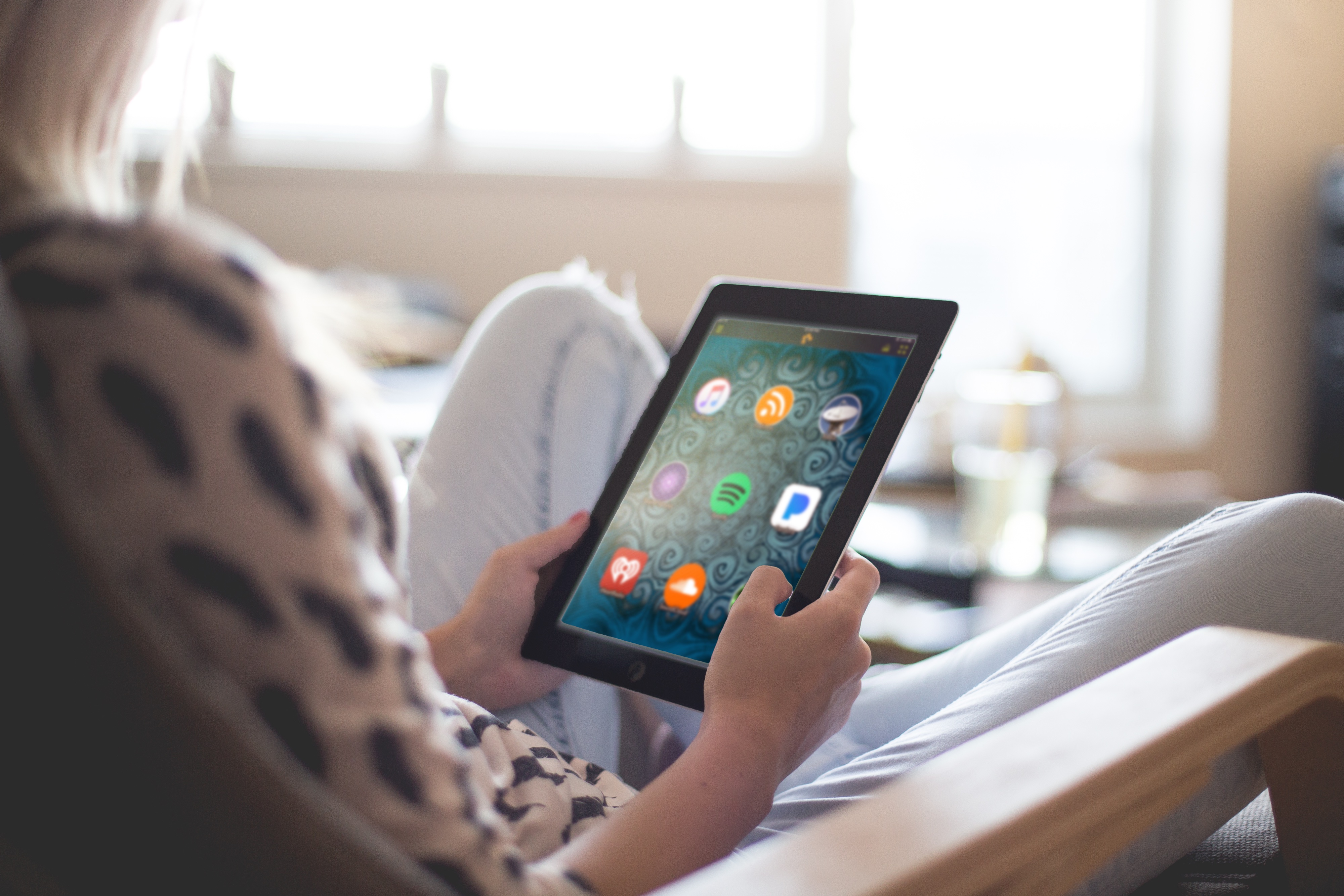 Your

visual music player!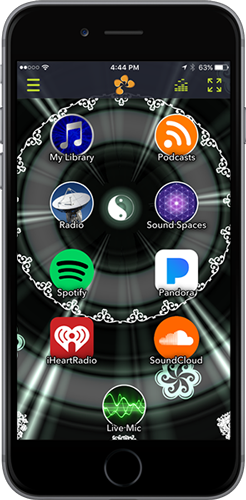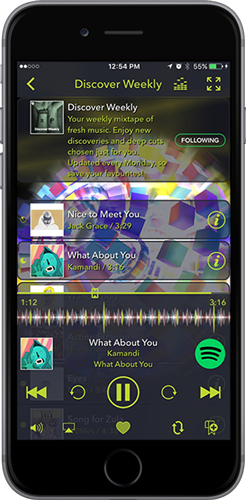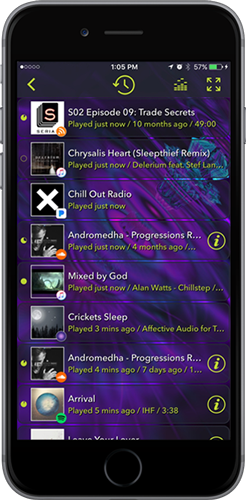 Podcasts & Internet Radio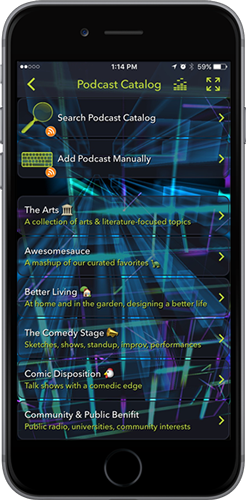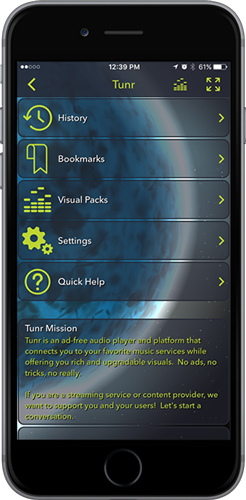 ++GoodParty
---
You won't be stuck without a reason to dance!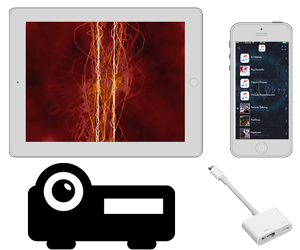 ---
---
Learn About Tunr
---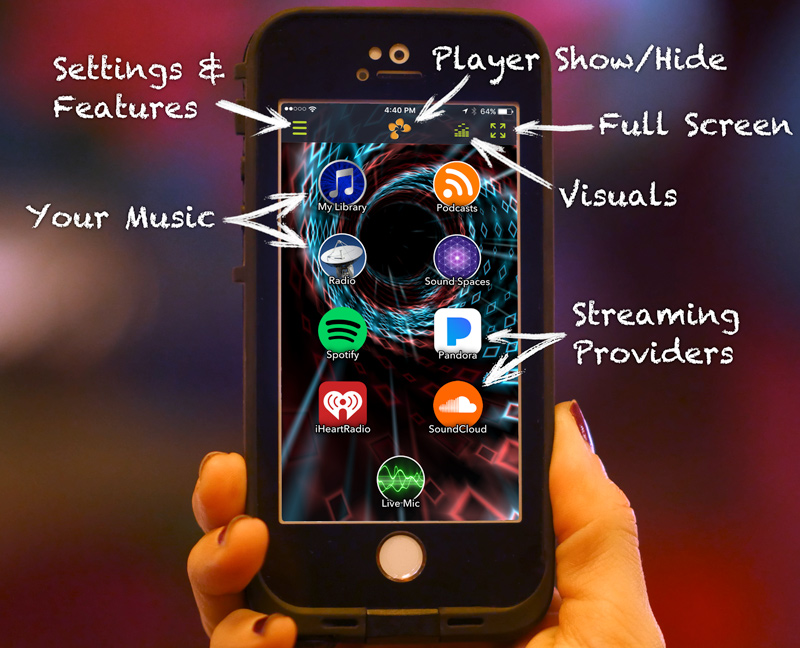 Expand Your Visual Library
---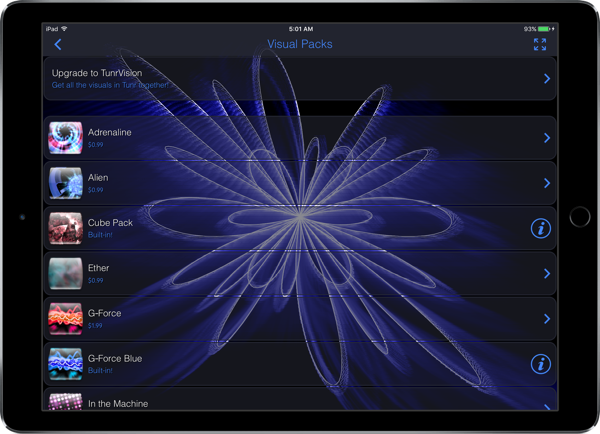 Upgrade your experience with 15 visual add-ons.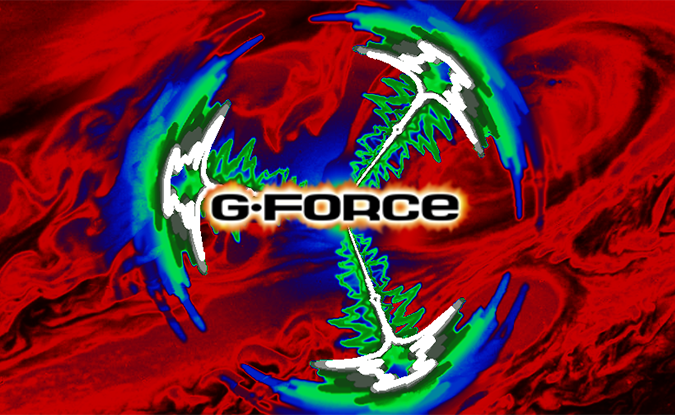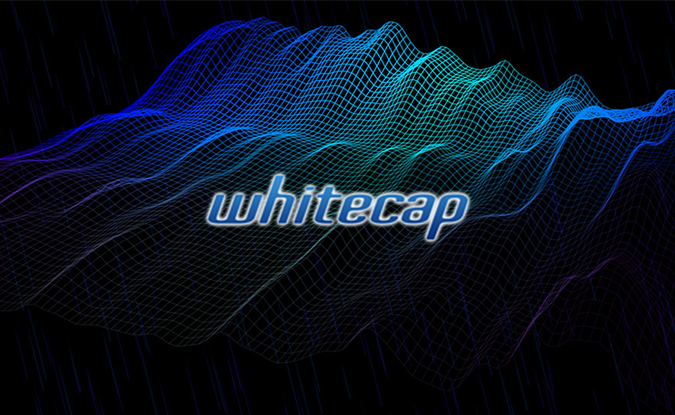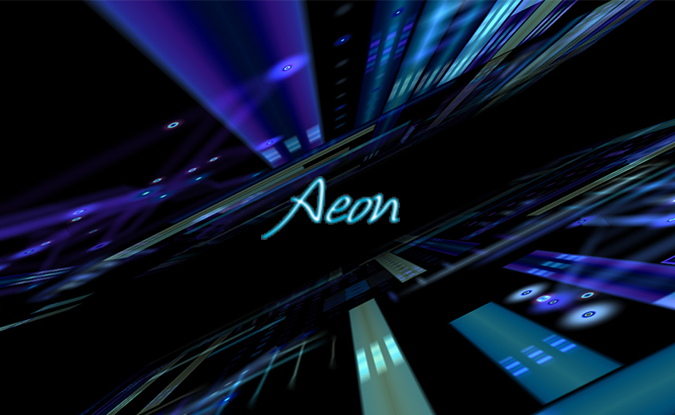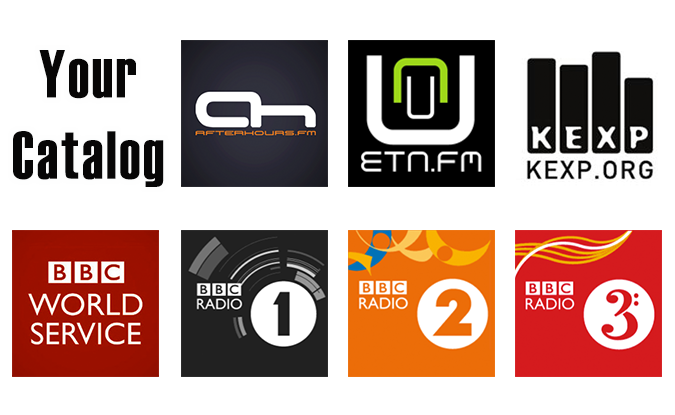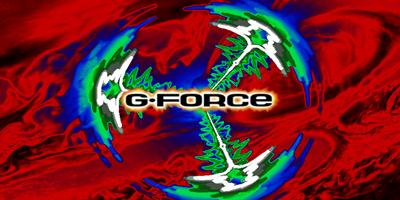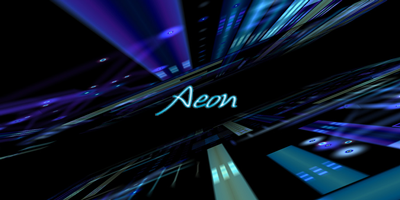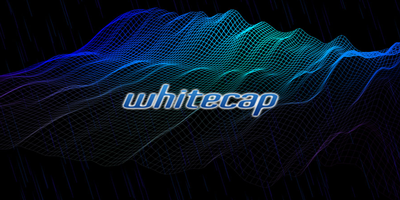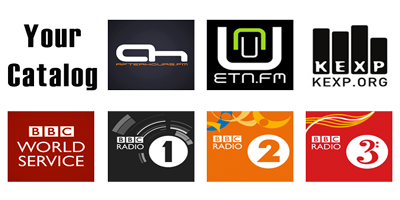 Desktop Visualizers
SoundSpectrum also offers easy-to-use, rich music visualization software, full-featured standalone applications, and screen savers. See what your favorite live and pre-recorded music looks like with one of our real-time visualizers, giving you endless unique video for any environment!